Check here regularly for important or urgent information
particularly changes to Events affected by extreme weather
COVID-19 (CORONAVIRUS) EMERGENCY
UK Government Advice is constantly being updated but for now:
Avoid crowds, keep your distance (2 meters apart), avoid unnecessary direct contact (shaking hands, etc). Wash your hands thoroughly and often.
This is a constantly changing situation so, please be aware all events in our Region now have Social Distancing measures in place to protect the voluntary Stewards and campers.
Please visit the Websites of the organising Units to check their planned Event is going ahead and read their Guidelines for a Safe Camping experience in these unusual times. Many Units are making their events "booking advisable" and provide details of pre-payment to avoid handing Cash for everyone's safety.
For more information about Covid Social Distancing Regulations, Follow this link
< covid19 Spring 2021 - Roadmap >
Visit the Units Websites, Facebook Page, etc., before travelling to check Events scheduled are going ahead
Darrell Stubbs
With great sadness we report on Sunday 22nd March 2020 Darrell Stubbs passed away after suffering a massive heart attack, from which he could not be resuscitated. Our condolences go to Darrell's wife Irene and her family on great their loss.
Due to Covid-19 restrictions, a direct cremation (an unattended funeral) will take place on the 20th April at 10.30 am. Irene asks that we think about Darrell on that day. Irene would like a celebration of his life to take place at a later date and we will be informed when arrangements have been made.
Darrell was a Vice-President of the Club and of the South Eastern Region. Darrell had a very long association with the Club and his many achievements included Chairman of the Club and of the S.E. Region also many other posts with his DA, the South Eastern Region and Nationally.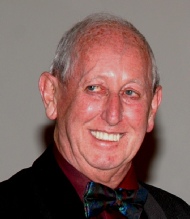 With great sadness we announce the death of George Prior who passed away on Sunday 12th July at the age of 92. He was well known around the Region. His late wife Rosemary was a National Councillor and they both worked hard for the Region and West Kent DA. Our condolences and thoughts are with Georges family at this sad time.
Pat Constance
It is with great sadness we announce the death of Pat Constance who passed away on Friday evening 26th June, aged 97. Pat was the husband of Hazel Constance, Club Vice President and past Club Archivist. Pat and Hazel were Surrey members for many years and camped with SDA until they moved to Lincolnshire. Keen lightweight campers they camped also with the ALC, Pat eventually becoming President of the Lightweight section. Their children, Catherine (Katy) and Heather were both Surrey Youth members, and are still campers. Our condolences and thoughts are with Hazel and her family at this sad time.
H.R.H. Prince Philip
It with great sadness Buckingham Palace announced, on the morning of 9th April 2021 His Royal Highness Prince Philip The Duke of Edinburgh, consort to Her majesty Queen Elizabeth, died peacefully at Windsor Castle, at the age of 99. Prince Phillip succeeded George VI on 6th February 1952 as Patron of The Camping and Caravanning Club of GB & I. For all of the next 69 years Prince Philip took an active interest in our Club, attending numerous Club events and with his annual letter of encouragement to our National Annual General Meetings. Our condolences and thoughts are with Queen Elizabeth and the Royal family at this sad time.
Trevor Goodwin
It is with great sadness that we record the passing on the 21st of April 2021 of
Trevor Goodwin our President since 2012. Trevor was a former Region chairman
from 2007 to 2008, a team leader at the 1993 NFOL at Hadlow and also the 2006
NFOL at Detling. A hardworking, highly respected, and well-loved member of the
South Eastern Region. He was initially an active member of the Oldbury Hill Group
(DA) until it was disbanded in the 1980's whereupon he joined and became an
Active member of the London District Association until its demise in 2018 thereby
He transferred his membership to the East Sussex District Association, alongside
These memberships he was also a member of the Kent Group MCS. He was well
known around the country for always being happy and cheerful with an infectious smile and his ability to get things done in a quiet and well organised manner. He will be missed by everybody who knew him.
Our thoughts and prayers are with Pearl and his family at this incredibly sad time.
Pauline Jones
With great sadness we announce the death of Pauline Jones who passed away on Wednesday 5th May. Pauline was a member of South Downs DA almost from the DA's inception. Pauline jointen the committee and subsequently took the post of Treasurer, later she was elected Chairperson. Pauline lost her husband at a young age and continued caravanning with her young son David. When hitching up her caravan Pauline was fearful of damaging the car or caravan, so rumour has it that she would get her son (then 12 years old) to sit on the caravan tow bar to guide her - Pauline would then be extra careful not to injure her son. Pauline was greatly like by all who knew her. She moved away to Loughborough to be near her son who was attending Loughborough University at the time.
Covid restrictions and the distance to Loughborough may prevent friends from attending her funeral on 14th May, however the service is to be screened on-line - please contact SDDA Secretary Tony Titherly at: sddasecretary@gmail.com if you wish to learn more.
Our condolences and thoughts are with her son David and her family at this sad time.